Tool Com bv is een geautoriseerde leverancier - distributor- van Mechanix Wear producten. Wij houden een uitgebreid programma op voorraad van de meest populaire handschoenen uit het brede Mechanix Wear assortiment, waaronder speciale handschoenen voor de Automtive branche en sectoren zoals fiets- en motorsport.
De Original@ van Mechanix Wear is de handschoen waar het allemaal mee begon. Het geesteskind van een legendarische racemonteur die een revolutie ontketende voor werkende handen. Nu alom geprezen door monteurs en vakmensen uit alle branches.
Door technologie gedreven Mechanix Wear biedt u het beste in alle werk-, veiligheids- en tactische handschoenen. De meest duurzame leren handschoenen; of handschoenen met: winterisolatie, waterdicht/weerstands-, tactische, las-, snijweerstand, slagvastheid of camouflagehandschoenen.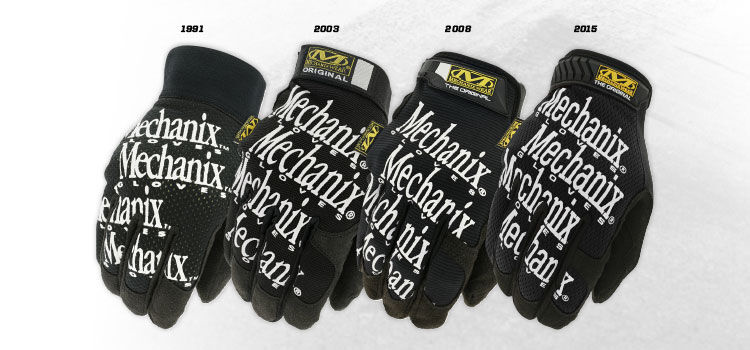 In 1991 werd The Original® handschoen geboren. Het geesteskind van een legendarische racemonteur die een revolutie teweegbracht voor werkende handen. The Original®, geprezen door monteurs en pitcrews tijdens de Daytona 500 van 1991, is de handschoen waarmee het allemaal begon. Decennia later zijn onze wortels in de autosport uitgegroeid tot industrieën waar bekwame handen elke dag aan het werk gaan.
Handschoenen van Mechanix Wear beschikken over een strakke, perfecte pasvorm, waardoor ze aanvoelen als een tweede huid. Met een Mechanix Wear handschoen is het toch mogelijk kleine onderdelen zoals boutjes en moertjes goed beet te pakken. Technologisch geavanceerde materialen als water- en olieafstotend kunstleer zorgen voor een optimale bescherming en maximaal comfort in combinatie met een hoge slijtvastheid en een goede grip op gereedschap. Mechanix Wear handschoenen zijn bovendien uitwasbaar, zodat de gebruiker altijd schoon en netjes aan het werk kan!
Mechanix-handschoenen helpen de handen te beschermen tegen snijwonden en krassen. Tegelijkertijd bieden deze handschoenen de flexibiliteit om delicate taken uit te voeren. Mechanix-handschoenen bestaan ​​vaak uit ademende stof die zowel licht als comfortabel is. Ze zijn ook vaak in de machine wasbaar voor extra gemak. Handschoenen kunnen elastische manchetten rond de polsen hebben om ervoor te zorgen dat ze op hun plaats blijven wanneer u ze draagt. Ze zijn opgevuld en beschermen als zodanig de vingers, handpalmen en knokkels. Verder worden handschoenen in meerdere maten en stijlen verkocht. Ze kunnen worden gebruikt tijdens industriële werkzaamheden, in de werkplaats. Maar velen dragen Mechanix-handschoenen tijdens het mountainbikes, skaten, schieten,  paintballen, jagen en andere activiteiten.